Become a sponsor
Sponsor a child:
You can sponsor a child for one year which cover the child's needs of clothing, food, education, medical, recreational and personal care. We have setup a table for explaining the common expenses that takes place on every child on day to day basis. We have kept the values closest to exact considering previous purchase values.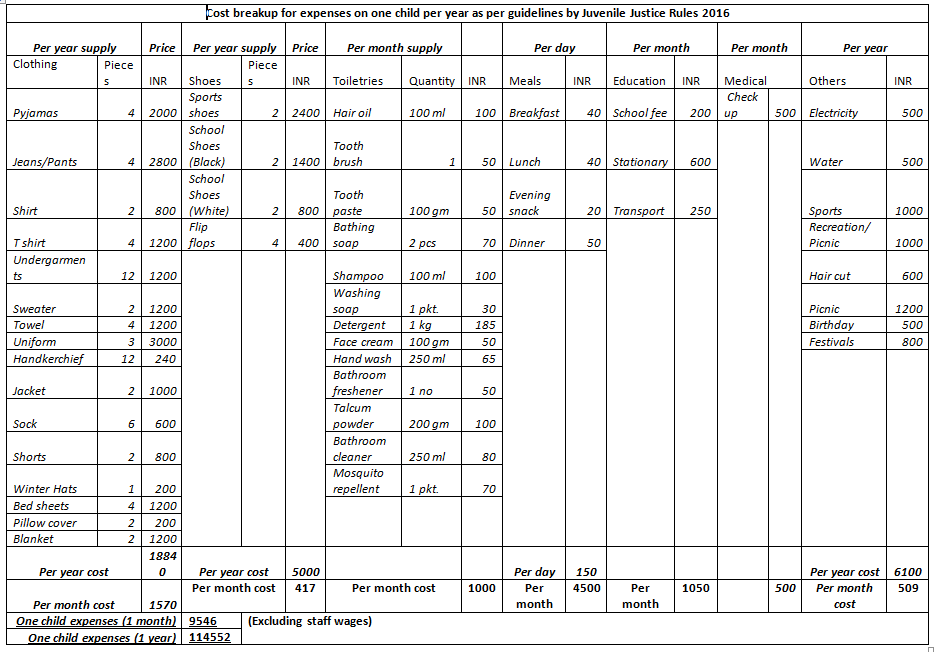 Become a monthly sponsor:
We appreciate monthly donations where you choose to donate a small fixed amount monthly (minimum 300/- Rupees and maximum as per your choice) which enable us to plan our goals towards better life for children for a longer term.
In kind donation:
In our normal life routine, we find many articles lying around in our home or sometimes kept in stores in packed boxes which we would never use in future and we don't know what to do with them. Some of those articles might be from your children which are sweet memories for you, but what a better use you could imagine than giving these things to those who never could imagine having them. In some other instances you might have some excess stationery, sanitary, toys, house hold stuff. These all items can be used for someone who needs them for their education and living with some ease instead of living in survival. All these material items can be sent over to our project address either by post or you can ask for any alternate on case individual bases via email messages at manager@titeli.org
Hope to hear from you soon.